Coucou :)
Je me devais de faire un post, vu que nous sommes en septembre et que c'est la rentrée. :)
Une tenue qui selon ma photographe me fait des jambes "interminables".
Allez, place à la tenue :)
Des bisous et à bientôt!
Hi guys,
I had to post a new article! Yes as you might have notices , we are (already) in September and this is the return from summer holidays. :)
Here is my outfit :) My photographer told me that my legs are very LONG with these shorts and shoes!
See ya!
Bisous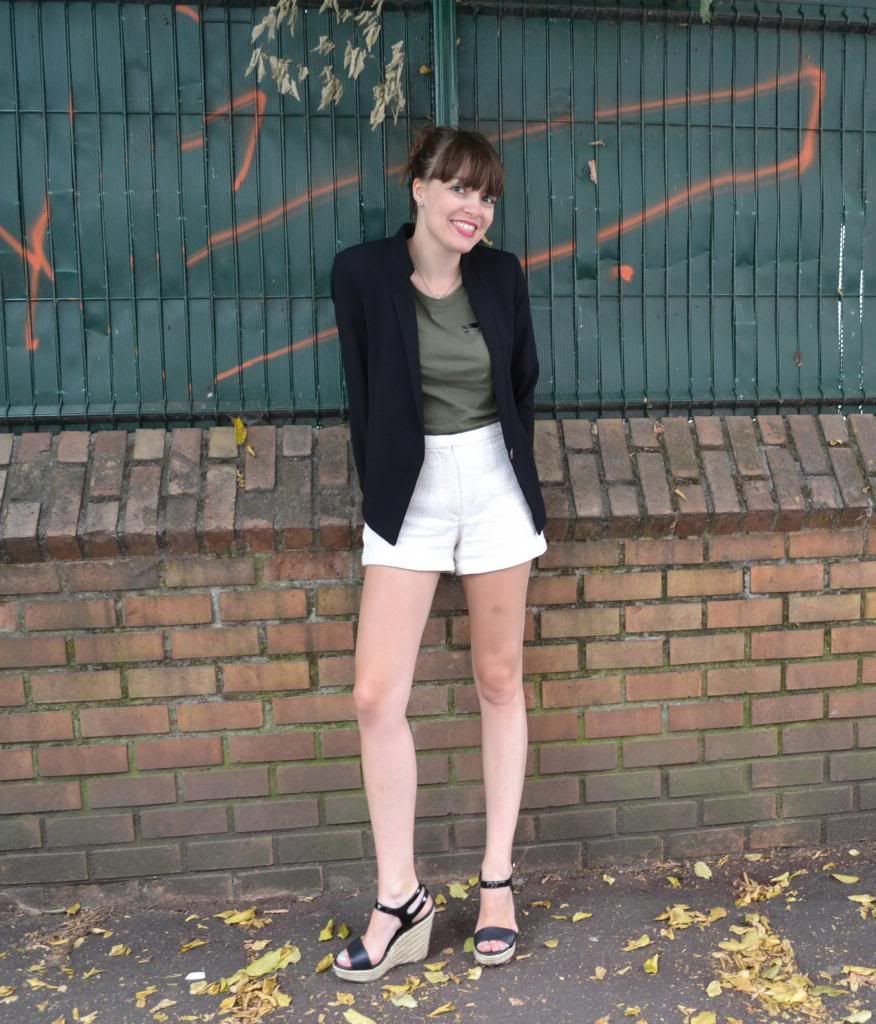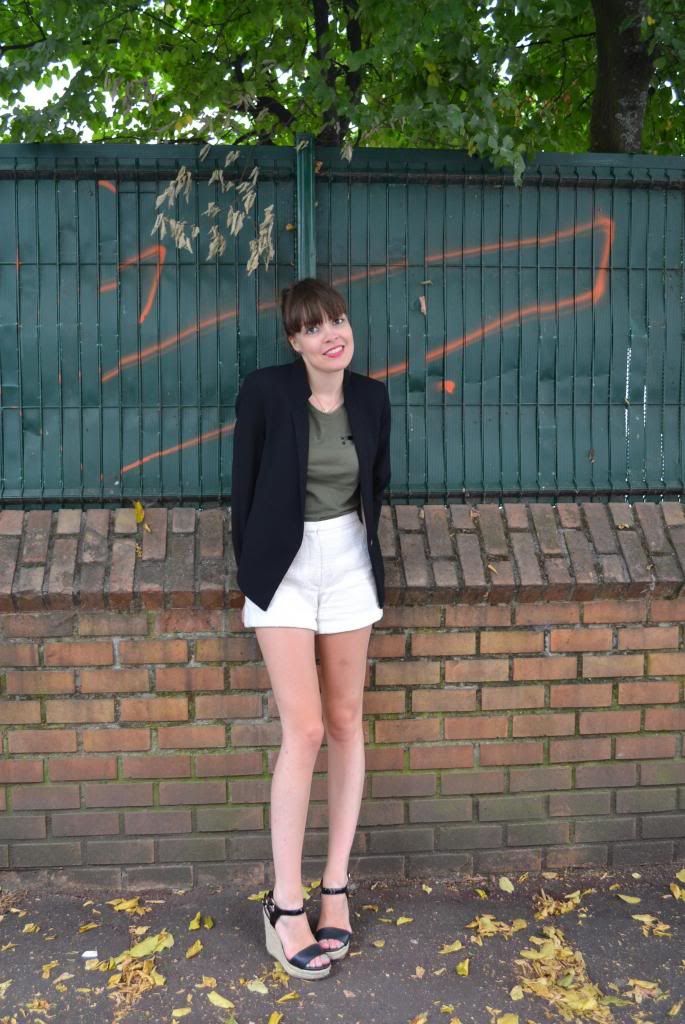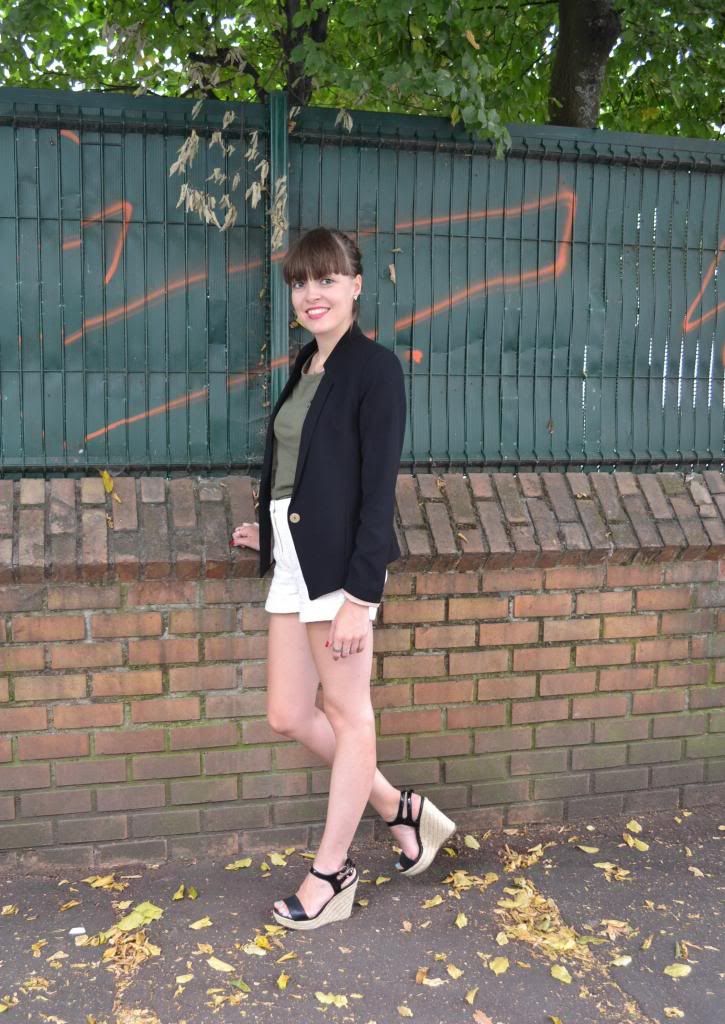 (Non je ne faisais pas pipi!^^)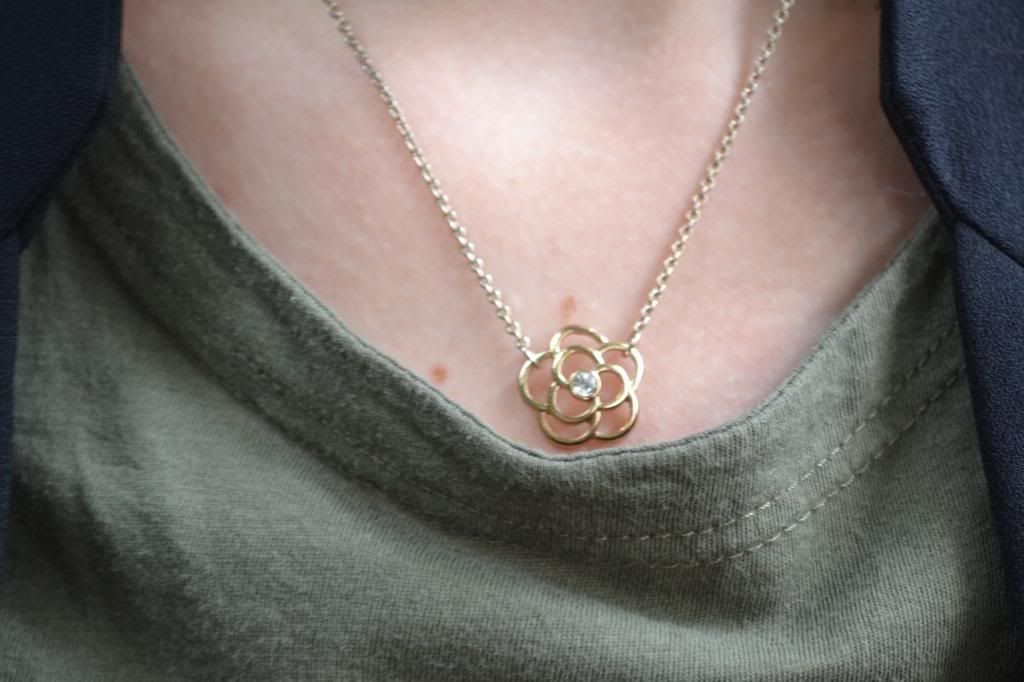 Mango blazer, shorts and wedges, Zara shirt, Forever 21 necklace, Chanel nail polish (Nouvelle vague and Pirate)